Major Gift from Author and Philanthropist, MacKenzie Scott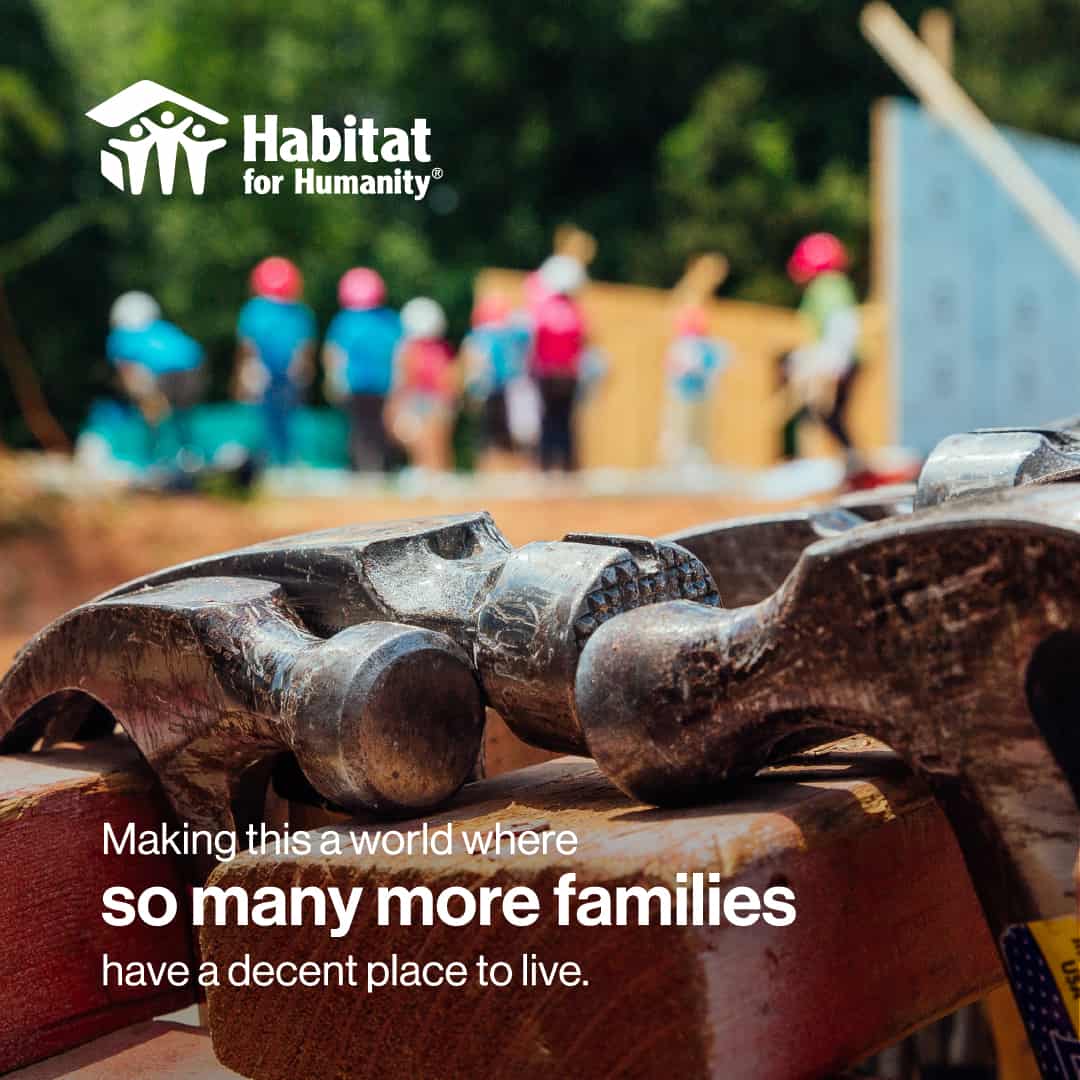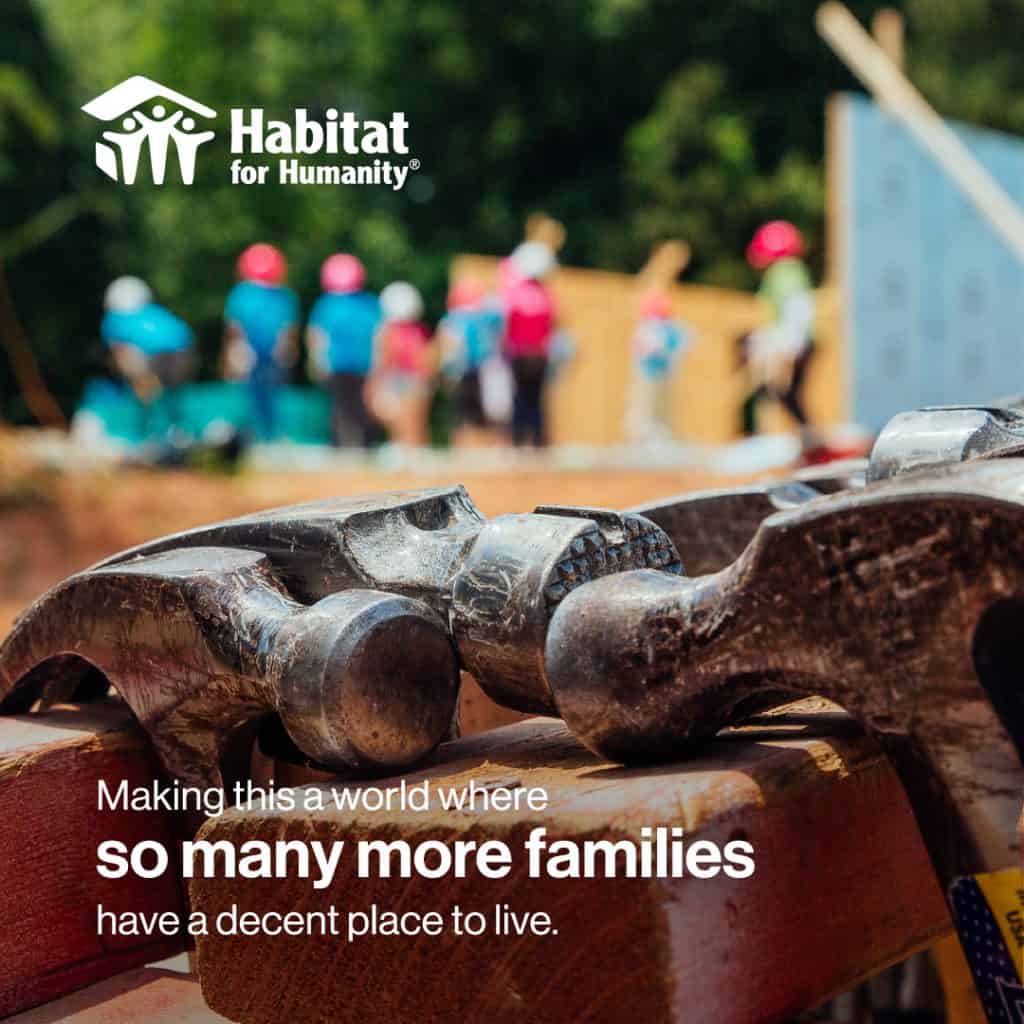 Habitat Choptank, Habitat for Humanity International and 83 Habitat affiliates receive transformational $436M gift from MacKenzie Scott
Habitat for Humanity Choptank will use $2.5M gift to address affordable housing shortage in Talbot and Dorchester Counties of Maryland
Trappe, MD (March 22, 2022) — Habitat Choptank, along with Habitat for Humanity International, and 83 U.S. Habitat affiliate organizations, recently received $436 million in unrestricted giving from American author and philanthropist, MacKenzie Scott. Of that, Habitat Choptank received $2.5M. This transformational donation will substantially help further Habitat's vision of a world where everyone has equitable access to a safe, decent, and affordable place to call home.
Paul Brant, President of the Board of Habitat Choptank, expressed his gratitude for the transformational resources made available through this gift and for the national and local attention that it creates on the need for affordable housing, especially in local areas. "In Dorchester and Talbot Counties, the competition for limited resources is high and the restrictive and regulatory nature of grants often make them challenging to administer. The housing crisis, further complicated by increases in the cost of land and materials, needs more philanthropic support without strings attached. Our hope is that Ms. Scott's generous gift will invite more individuals to support nonprofit organizations that have a proven track record of success and that remain transparent in the stewardship of the resources provided."
Over the next two to three years, Habitat Choptank will use the $2.5 million to invest in strategies to meet the increasing need for safe and affordable housing while investing in a plan for the future that enables the organization to function at maximum capacity in spite of unforeseen world events. JoAnn Hansen, Executive Director shared, "While plans for the use of the funds are still in the beginning stages, discussions have evolved around the purchase of larger greenfield sites in both counties for mixed income development opportunities; construction costs to support the need for increased housing production as well as increases in the cost of materials and contractors; hiring additional staff to support the need for increased housing production and financial counseling; and, the creation of an employment and training program for adults desiring to learn construction and the trades, which is an increasing need on the Eastern Shore. And we want to ensure that donors have the opportunity to invest in Habitat Choptank's track record of success by supporting the future stability of the organization."
According to the National Low Income Housing Coalition Out of Reach 2021 data, the Fair Market Rent for a two-bedroom apartment in Maryland is $1,487. In order to afford this level of rent and utilities – without paying more than 30% of income on housing – a household must earn $4,957 monthly or $59,480 annually. Assuming a 40-hour work week, 52 weeks per year, this level of income translates to an hourly wage of $20.69 in Talbot County and $17.35 in Dorchester County.
In contrast, renters who earn a monthly income in Dorchester County between $2,007—$3,727 and $2,549—$4,734 in Talbot County (based on a household of one to four people) can own their own home and spend no more than 30% of their gross monthly income on housing which includes mortgage, insurance and taxes, by partnering with Habitat Choptank. Partnership involves helping to build alongside other homebuyers and community volunteers, participating in financial education classes, and saving monthly for closing costs.
"Ms. MacKenzie Scott's gift is the beginning of what we hope will be a movement across this country that inspires other donors to believe that they too can make a difference in the communities in which they live and work. The research is clear, and the need is greater now more than ever," as shared by Jeff Joseph, Vice President, and incoming President of the Board of Habitat Choptank.
Research indicates that housing is an essential ingredient for many elements of an individuals' well-being – their health, control over their environment, and the ability to develop their emotional lives, plans, and connections to their community (Nussbaum, 2011; Kimhur, 2020). Families with housing cost burdens or behind on rent are at greater risk of poor health and higher maternal stress (Sandel et al., 2018; Bills, West & Hargrove, 2019). Low-income children in affordable housing score better on tests of cognitive development than those in unaffordable housing (Newman & Holupka, 2015). Stable housing is often necessary for individuals to maintain steady employment (Desmond & Gershenson, 2016). Investments in affordable housing can improve local economies by creating jobs and attracting families into the community (NLIHC, 2017).
Habitat International will use its $25 million portion of the donation to prioritize advocacy and programmatic efforts designed to dismantle systemic racism in housing. Specifically, the donation will allow Habitat to advocate for policy proposals and legislation that enable millions of people to access affordable housing through its Cost of Home advocacy campaign; increase Black homeownership in the U.S. by targeting current systemic barriers through a new initiative that will launch this summer; and leverage innovative capital investments that service communities of color.
"Habitat works to break down barriers and bring people together — to tear down obstacles and build a world where everyone, no matter who we are or where we come from, has a decent place to live," said Habitat for Humanity International CEO Jonathan Reckford. "This incredible gift helps make that work possible."
# # #
About Habitat Choptank
Since 1992, Habitat Choptank has made home ownership possible for 96 families and has completed critical health and safety repairs in partnership with over 263 qualifying homeowners. At present, nine homes are under construction in Dorchester and Talbot Counties. Income qualifying homebuyers are offered access to affordable mortgage financing in order to purchase a new construction or rehabbed home from the nonprofit's project inventory. After completing "sweat equity" hours, attending pre-homeownership classes, and meeting debt reduction and savings goals, these individuals and families will purchase homes that they helped construct and assume the full responsibilities of homeownership including maintaining their home, paying property taxes, and repaying their mortgage over 30 to 33 years. Habitat accepts applications for its homeownership and repair programs throughout the year.
About Habitat for Humanity International
Driven by the vision that everyone needs a decent place to live, Habitat for Humanity found its earliest inspirations as a grassroots movement on an interracial community farm in South Georgia. Since its founding in 1976, the Christian housing organization has grown to become a leading global nonprofit working in local communities across all 50 states in the U.S. and in more than 70 countries. Families and individuals in need of a hand up partner with Habitat for Humanity to build or improve a place they can call home. Habitat homeowners help build their own homes alongside volunteers and pay an affordable mortgage. Through financial support, volunteering or adding a voice to support affordable housing, everyone can help families achieve the strength, stability, and self-reliance they need to build better lives for themselves. Through shelter, we empower. To learn more, visit habitat.org.