Habitat for Humanity Choptank Dedicates Homes #81 and #82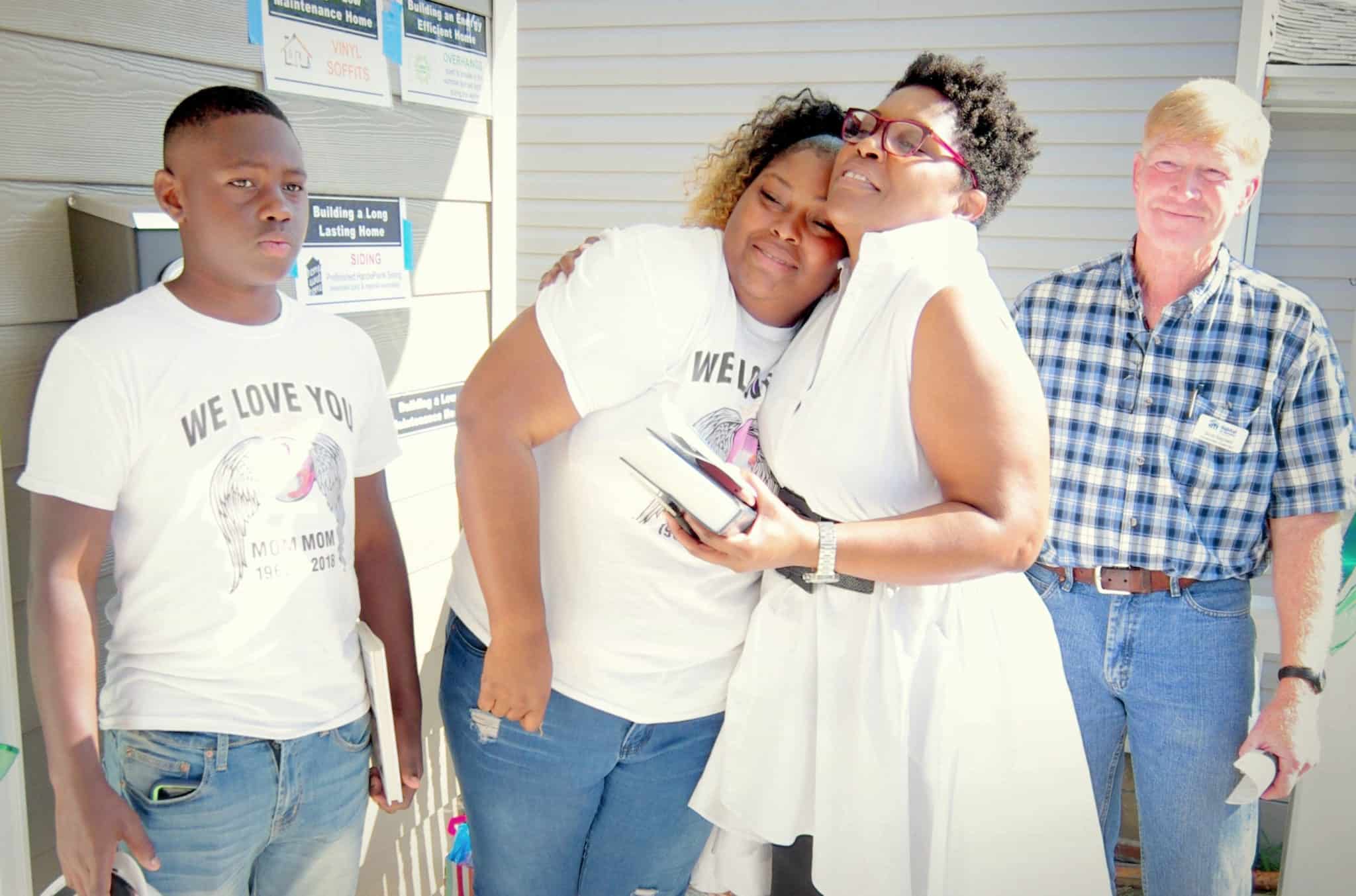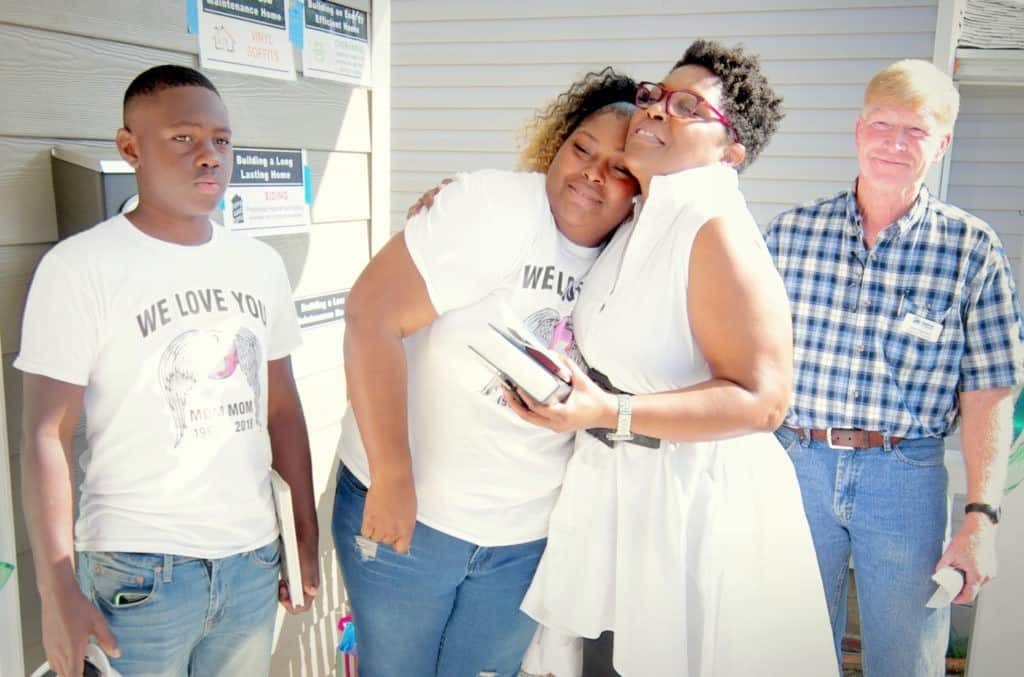 (September 2019). Habitat for Humanity Choptank dedicated two homes in Cambridge in the month of September. On Saturday, September 7th, family, friends, public officials, and Habitat homebuyers, board, staff, and volunteers gathered in Cambridge, Maryland to dedicate Habitat Choptank's 81st home with homebuyer Lakesha Beasley. Two weeks later, on Saturday, September 21st, invitees, family, and friends gathered again in Cambridge for the 82nd home dedication with homebuyer Tanae Lawal.
Lakesha Beasley's mother was thrilled when her daughter was initially accepted into Habitat's homeownership program in 2018. Sadly, her mother has since passed. Lakesha shared that she felt the spirit, love, and support of her late mother at the home dedication in September. Her mother's memory was incorporated throughout the dedication ceremony. Beasley and her son even wore shirts with her mother's photo on them so that she could be there to celebrate with them that day. We hope that Lakesha and her family continue to feel supported in their home by loved ones and by Habitat Choptank.
At Tanae Lawal's home dedication, many of those who know her spoke of Tanae's exuberant sense of humor and strong work ethic. Lawal's mother was a Habitat homeowner and she grew up in their Habitat home in Cambridge. Lawal received a Bachelor of Arts in Sociology in 2014 and has been working to help empower others and provide services to those in need through her business and website empoweredbeing.net. She is hoping to help and support others just as she was helped and supported during her Habitat journey.
Among those who helped support these dedications were La-Shon Foster, Ward 3 Commissioner for the City of Cambridge, who was present at both dedications, Pastor Mary Ennals from True Gospel Tabernacle of Praise and Rev. and First Lady Craig and Clarice Mathies, Sr. from Zion Baptist Church who performed the invocations and benedictions respectively as well as the Bible presentations. Community leaders from the Rotary Club of Cambridge donated toolboxes; the Mowbray's Garden Center and Oxford Garden Club donated garden tools; the Habitat Choptank ReStore presented gift certificates; and Partners in Giving, Inc. donated welcome baskets.
As part of Habitat's homeownership program, participants work hard to put in the required 300-400 hours of "sweat equity" and attend homeownership education classes. Lakesha Beasley and Tanae Lawal did this while working full time and raising their families. Both of these women were presented with the keys to their new homes and moved in on the day of their dedication.
They now assume the full responsibilities of homeownership which include repaying their mortgage, maintaining their home, and paying homeowner's insurance and property taxes. Along with these responsibilities also comes the sense of accomplishment and joy that comes from owning a home. Welcome home to Lakesha and her son, Ka'Marii, and to Tanae and her sons, Tyrone and Jonathan! Thank you to all the volunteers, donors, and partners who helped make homeownership a reality for these deserving families.
For more information, to make a donation that benefits our local community, or volunteer, call 410-476-3204 or visit HabitatChoptank.org.
---
About Habitat Choptank
Since 1992, Habitat Choptank has made home ownership possible for 86 families and has completed critical health and safety repairs in partnership with over 181 qualifying homeowners. At present, 9 homes are under construction in Dorchester and Talbot Counties. Income qualifying homebuyers are offered access to affordable mortgage financing in order to purchase a new construction or rehabbed home from the nonprofit's project inventory. After completing "sweat equity" hours, attending pre-homeownership classes, and meeting debt reduction and savings goals, these individuals and families will purchase homes that they helped construct and assume the full responsibilities of homeownership including maintaining their home, paying property taxes and repaying their mortgage over 30 to 33 years. Habitat accepts applications for its homeownership and repair programs throughout the year. For more information, to make a donation that benefits our local community, or volunteer, call 410-476-3204 or visit HabitatChoptank.org.