Habitat Choptank Receives Grant from the Nathan Foundation to Create Tool Lending Library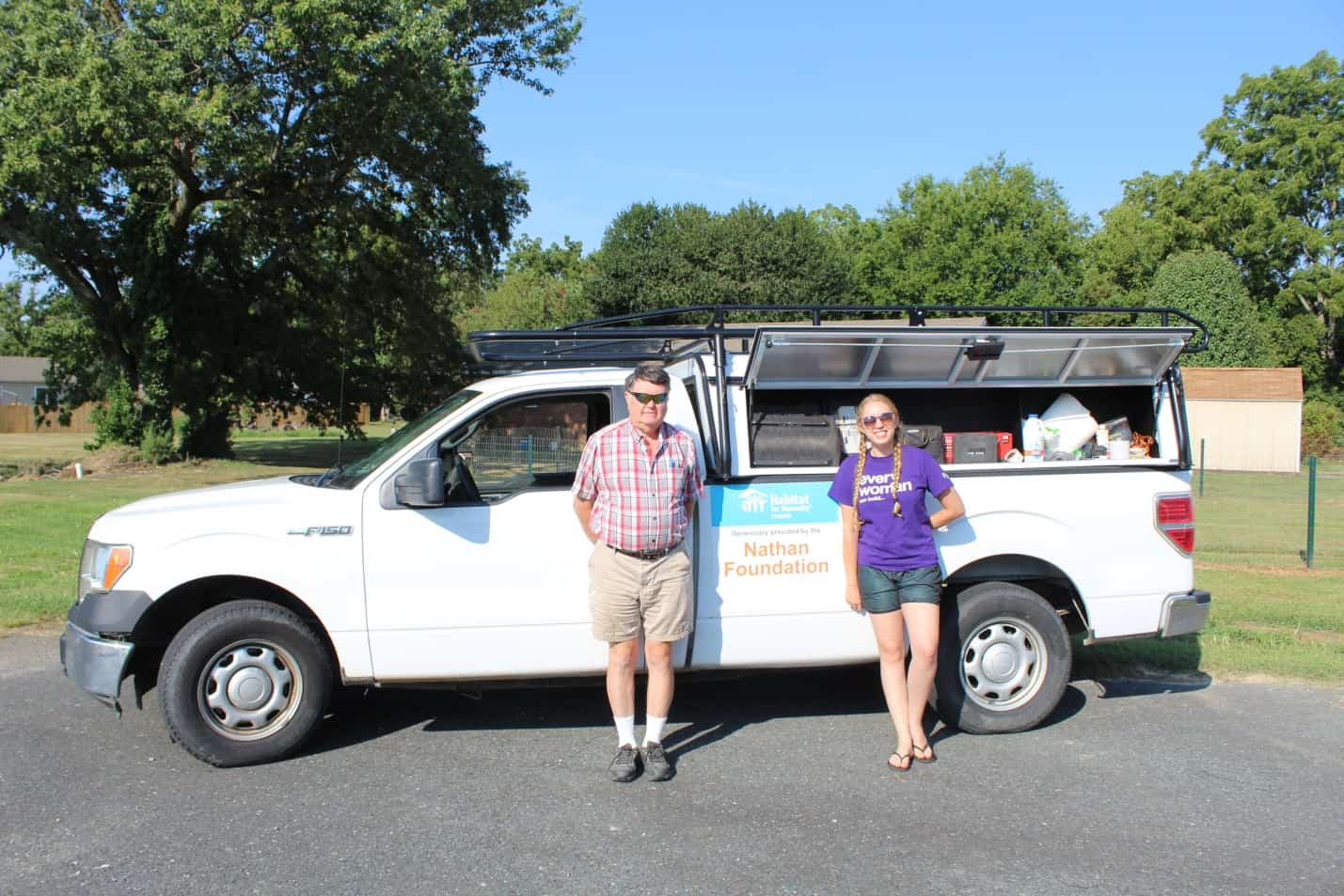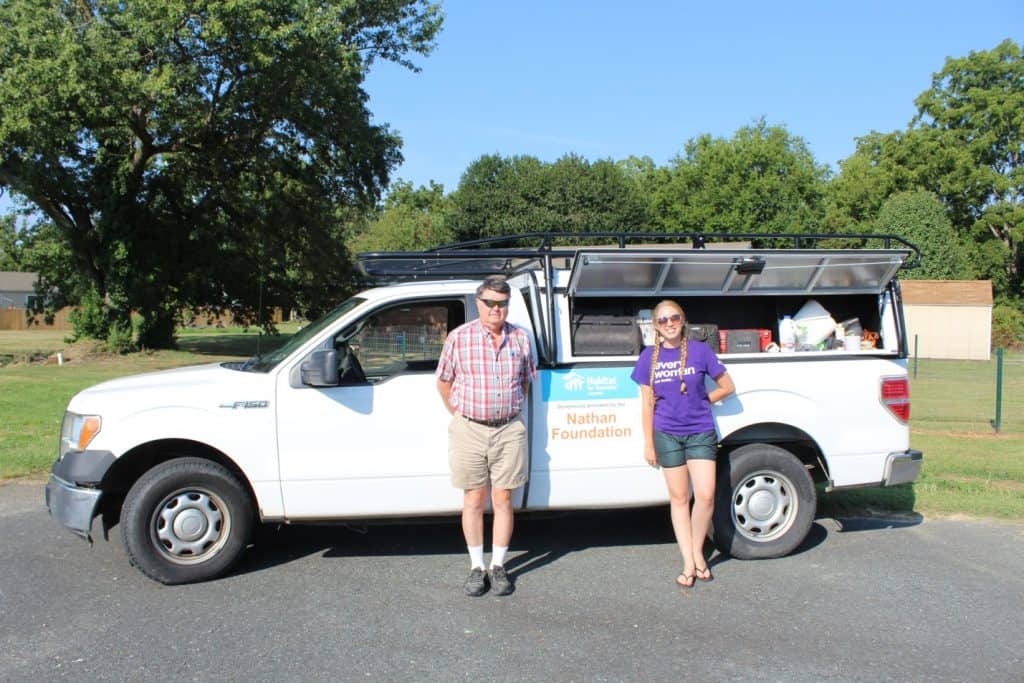 (August 2021). The Nathan Foundation generously awarded Habitat Choptank funding for a new resource for homeowners. Habitat Choptank has created a Tool Lending Library for resident home repairs.
A recent Cambridge survey found 76% of homes in the city are over 88 years old. An aging housing stock means homeowners are challenged by a wide range of repair and maintenance tasks. Habitat Choptank Neighborhood Revitalization Manager Rhodana Fields explained, "With the right tools, there are many maintenance tasks that homeowners can perform themselves. Taking care of an issue now can save money in the short term and even more money in the long run, preventing a small issue from turning into a larger problem."  Habitat Choptank will host repair and maintenance workshops alongside the Tool Library.
In addition to providing residents with access to tools for DIY projects and repairs, Habitat Choptank is also able to provide repair support through their Helping Hands Revolving Loan Fund, a fund that allows homeowners in the areas in which Habitat Choptank is building to make critical home and safety repairs. Income qualifying homeowners would pay back the cost of the repair on a sliding scale, based on income. Zero interest payments are spread out over time to keep the repair affordable. All the payments go back into the revolving loan fund to make it possible for the next family to make much needed repairs.
Habitat Choptank has hosted a series of Home Repair and Maintenance workshops over the past three years and reports the workshops have been well received, providing information on what repairs can be done routinely to maintain a home.  Also critical, but oftentimes a challenge to homeowners, is access to the tools needed to make the repairs.  With the support of the Nathan Foundation, Habitat can now launch the Tool Library in support of the workshops.  The Tool Library is scheduled to visit local neighborhoods over the coming months. This includes participating in the Groove City Culture Fest in Cambridge on Saturday, August 21st, and the BAAM Block Party on Saturday, August 28th, in Easton. Habitat Choptank will be supported by volunteers at these events to help answer questions and demonstrate how to complete tasks, including replacing a torn screen, patching holes in drywall or plaster, selecting paint for indoor and outdoor use, and other handy tasks. Checking out tools will be via a sign-in and sign-out system, providing proof of address, and contact information.
Since 2007, the Nathan Foundation has generously supported Habitat Choptank's work in Dorchester County. Habitat Choptank is very grateful to have received funding from the Nathan Foundation in 2018 to replace stolen tools from their tool trailer in Hurlock as well as to purchase security cameras to deter future theft.  They also received funding in 2019 for the purchase of dump trailers and scaffolding to support the increase in the number of houses being built, which went from four in FY18 to eight in FY20.   
Habitat Choptank Construction Supervisor, Dan Kurth, and Habitat Choptank AmeriCorps Volunteer, Mimi Sanford, are pictured above in front of a truck that has been retrofitted to support the Tool Lending Library through the use of funding from the Nathan Foundation to increase security and portability for the tools.
---
about habitat choptank
Since 1992, Habitat Choptank has made home ownership possible for 93 families and has completed critical health and safety repairs in partnership with over 263 qualifying homeowners. At present, seven homes are under construction in Dorchester and Talbot Counties. Income qualifying homebuyers are offered access to affordable mortgage financing in order to purchase a new construction or rehabbed home from the nonprofit's project inventory.  After completing "sweat equity" hours, attending pre-homeownership classes, and meeting debt reduction and savings goals, these individuals and families will purchase homes that they helped construct and assume the full responsibilities of homeownership including maintaining their home, paying property taxes and repaying their mortgage over 30 to 33 years. Habitat accepts applications for its homeownership and repair programs throughout the year. For more information, to make a donation that benefits our local community, or volunteer, call 410-476-3204 or visit www.HabitatChoptank.org.