Habitat Choptank Celebrates World Habitat Day, Approaches $1 Million Tithe Goal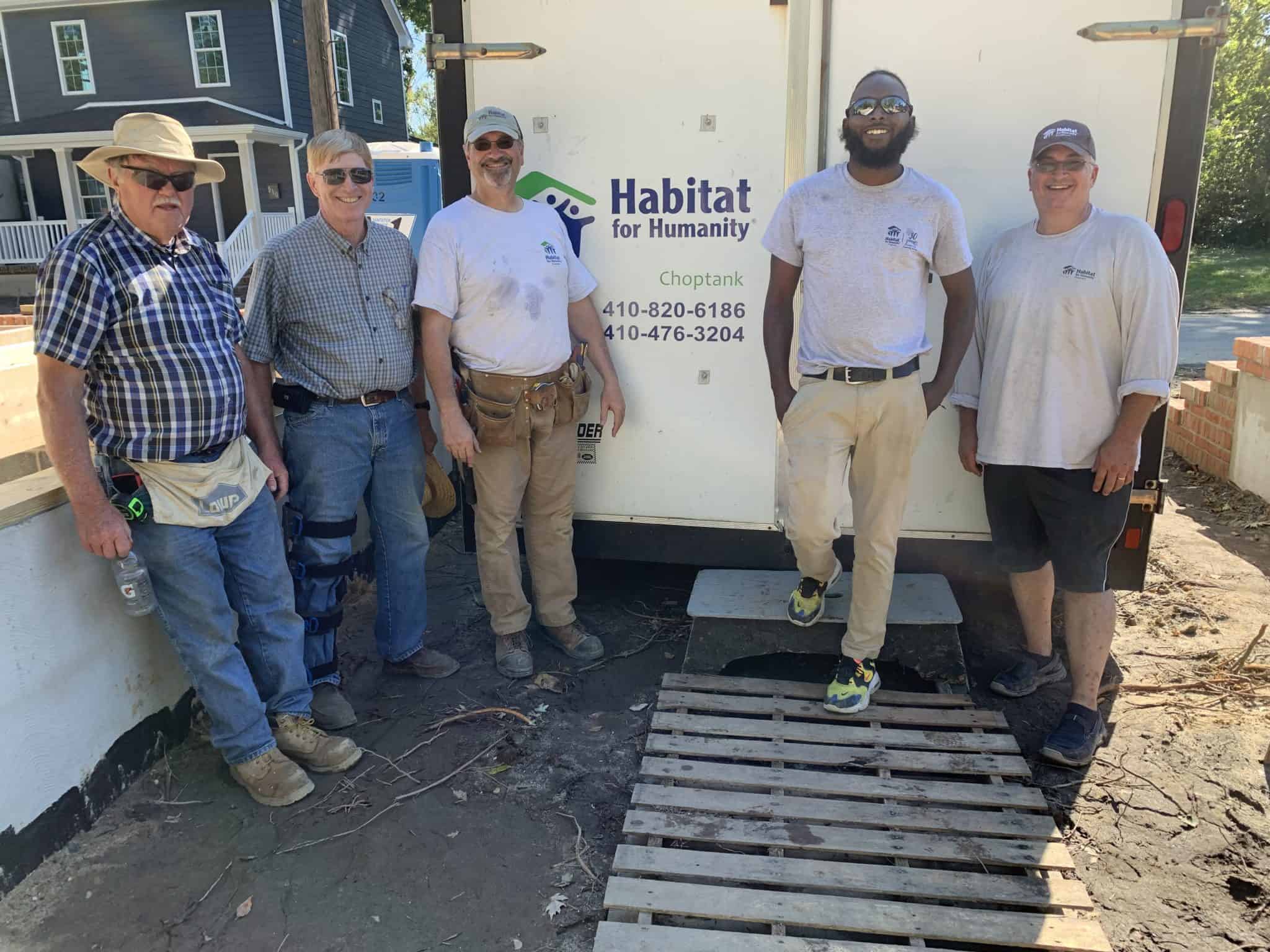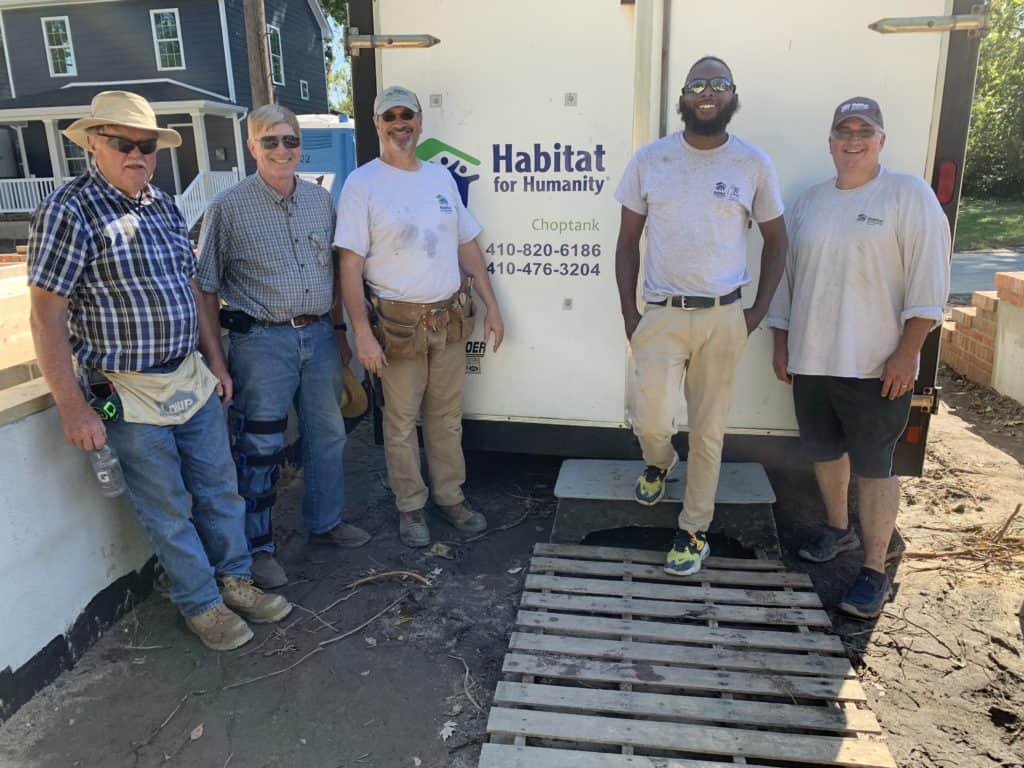 [Cambridge, MD] (November 2022).  Over 35 years ago, the United Nations established World Habitat Day to promote the importance of shelter. Today, Habitat for Humanity affiliates worldwide celebrate World Habitat Day in recognition that everyone deserves a safe, decent, and affordable place to live. Staff, board members, volunteers, donors, and partners join Habitat for Humanity on World Habitat Day to build homes and build a future where everyone has a place to call home.
Habitat for Humanity Choptank board and staff members celebrated World Habitat Day by building on Wells Street in Cambridge.  Although World Habitat Day falls on the first Monday of October, Habitat Choptank rescheduled their World Habitat Day plans to Friday, October 7th due to the rain and general weather conditions created by Hurricane Ian in our area.  Board and staff members spent World Habitat Day building the floor joists for a house on Wells Street. This street in Cambridge's Historic Pine Street neighborhood is currently undergoing a major neighborhood revitalization project. When complete, Wells Street will offer twelve quality, affordable and energy efficient homes for working families in the community.
In Maryland, 1 in 7 households spend half or more of their income on housing. As of 2021, the income needed to purchase a median-value home in Maryland is $86,209, but the median income of Maryland renters is $51,100.  Habitat Choptank believes that no one should have to spend anywhere near half of their income on housing. By allowing homeowners to purchase affordable homes with mortgages that are limited to no more than a third of a families' income, Habitat Choptank partners with families to build health and safety, financial security, independence, and hope.
In addition to building locally, World Habitat Day draws attention to the global need for housing safety and security.  In addition to celebrating their 30th anniversary and 100th home built this year, Habitat Choptank also support global needs through their partnerships with affiliates in Haiti, El Salvador and Guatemala, and they have nearly reached $1 million in support of the needs of families living in these partner countries since the organization's inception 30 years ago.  This comes from their commitment to tithing 10% of every unrestricted donation received to support housing needs and other relief efforts such as providing access to clean drinking water and meeting other community health and safety needs.  "Our commitment to tithing is based on Habitat Choptank's Christian principles and values and a strong belief that when we operate in faith, stewarding well the resources that we've been entrusted with, God will take care of the rest," shared JoAnn Hansen, Habitat Choptank's Executive Director.  Habitat Choptank's current tithe totals $986,816.44 which includes 10% of its $2.5 million gift from philanthropist and author Mackenzie Scott in March of this year. The affiliate's tithe from this specific gift also supported short, mid, and long-term shelter solutions for Ukrainian refugees.
This year, Habitat Choptank celebrates 30 years of building homes, community, and hope in Talbot and Dorchester Counties. The organization relies on the support of volunteers and donors to accomplish its mission.  Please visit habitatchoptank.org to learn more about how you can help families in your community own safe and affordable homes.
About Habitat Choptank
Since 1992, Habitat Choptank has made homeownership possible for 99 families and has completed critical health and safety repairs in partnership with over 300 qualifying homeowners in Dorchester and Talbot Counties. By building and rehabbing homes, Habitat Choptank helps families achieve better health, financial freedom, independence, stability, and security. Visit habitatchoptank.org to volunteer or apply for homeownership or home repair.