Habitat Choptank Celebrates its 99th Home Dedication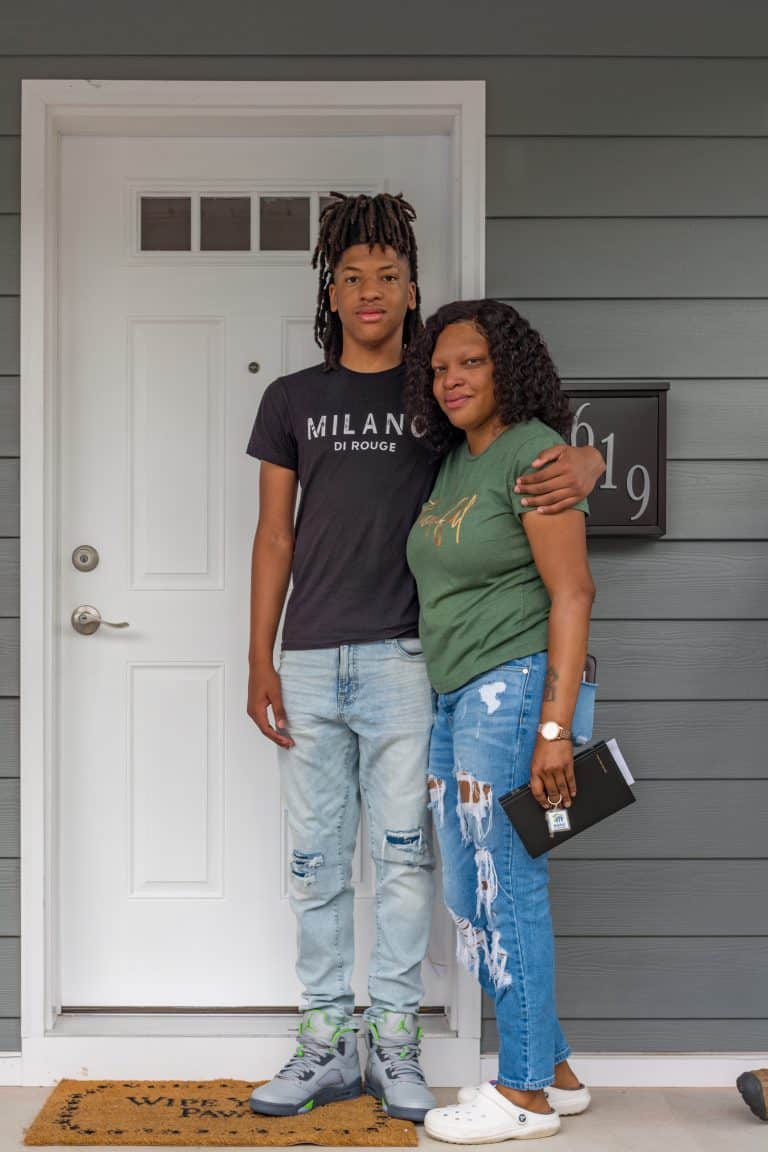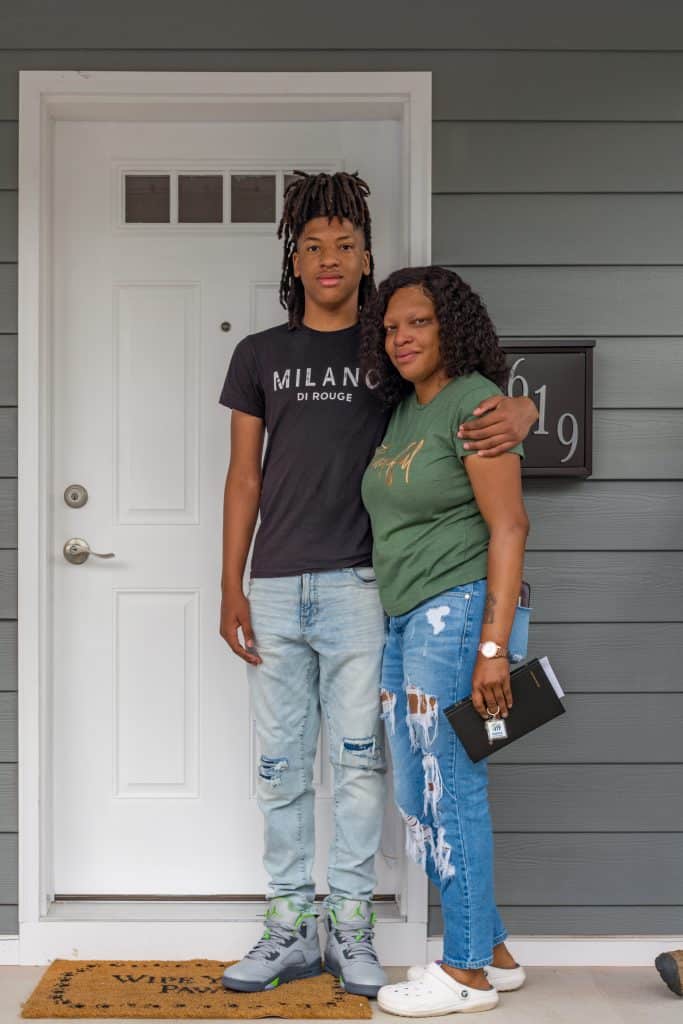 [Cambridge, MD] (July 2022).  Beginning their 30th year of building homes, community, and hope, Habitat for Humanity Choptank celebrated their 99th home dedication on Saturday, July 9th in Cambridge. Family and friends as well as Habitat board members, staff, and volunteers gathered on High Street to celebrate the new homeowner, Alicia and her family.
Alicia works as a bus driver for Talbot County Public Schools, filling an essential need in the community. While working full time and raising her family, Alicia completed 203 "sweat equity" hours, attended financial education classes, and saved funds for the down payment for her home. Alicia's 14-year-old son contributed 14 "sweat equity" hours by earning straight A's in school. Even her 18 month-old daughter earned a few "sweat equity" hours by attending an education session with her mom at Pickering Creek to learn about native plants, and local flora and fauna.
Among those who helped support this dedication were Paul Brant, Habitat Choptank Board President; Jameson Harrington, Commissioner of Cambridge Ward 3; Pastor Keith Cornish, Pastor of Mt. Zion / Friendship United Methodist; and Chris Doria, Habitat Choptank Homebuyer Coach. The Rotary Club of Cambridge, represented by President Jeff Cornwell donated a toolbox. The Mid Shore Board of Realtors, represented by President Gwen Eskridge donated a welcome basket. The Habitat Choptank ReStore, represented by General Manager Anne Davis and Donations Coordinator Erin Hoff presented a gift certificate.
During her closing remarks at the Home Dedication, Habitat Choptank Executive Director JoAnn Hansen read the lyrics of Mandisa's song, "Overcomer." Hansen explained that this song reminded her of the new homeowner, Alicia. "You're an overcomer, stay in the fight until the final round. You're not going under 'cause God is holding you right now" describes Alicia and her journey to homeownership. Determined to own her own home, Alicia achieved this goal in only eight months.
Alicia now assumes the full responsibilities of homeownership, which include repaying her mortgage, maintaining her home, and paying homeowner's insurance and property taxes. Along with these responsibilities also comes a sense of accomplishment of owning a home.
Thank you to all of the volunteers, donors, and partners of Habitat Choptank who helped to make homeownership a reality for Alicia and her family. This home dedication was an inspiring way to begin Habitat Choptank's 30th anniversary year.
Habitat Choptank believes that everyone deserves a safe and affordable place to call home. Due to the high demand for high-quality and affordable homes in this area, Habitat Choptank has moved to schedule interviews at only certain times during the year. The next interviews will be offered during the month of October. If you would like to be considered for the program and scheduled for an interview, please visit habitatchoptank.org and complete the Homebuyer Inquiry Form.
###
About Habitat Choptank
Since 1992, Habitat Choptank has made home ownership possible for 99 families and has completed critical health and safety repairs in partnership with over 270 qualifying homeowners in Dorchester and Talbot Counties. Habitat Choptank is accepting homeownership inquiries now for application interviews in October and accepts applications for home repairs throughout the year.