Habitat Choptank Celebrates 100th Home Dedication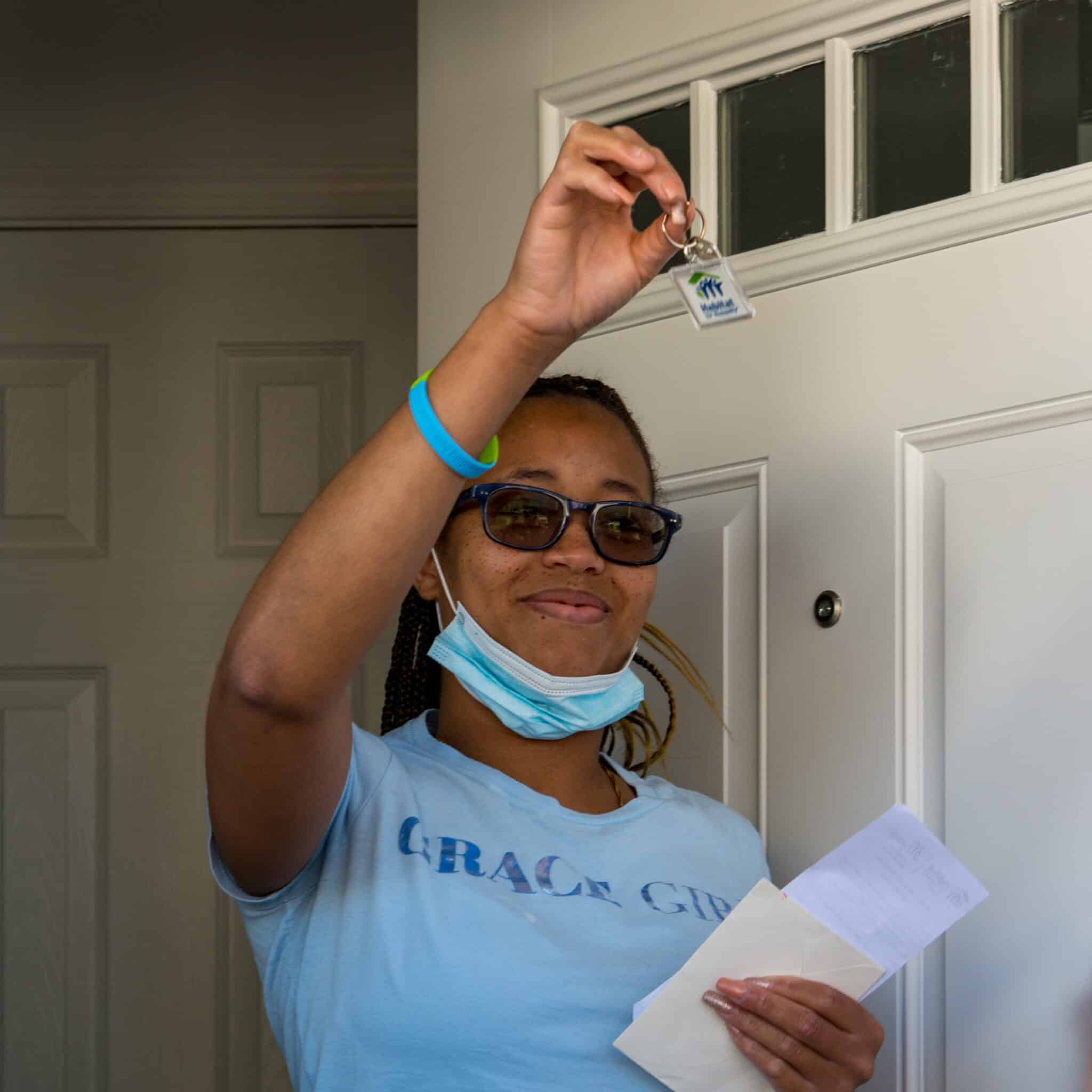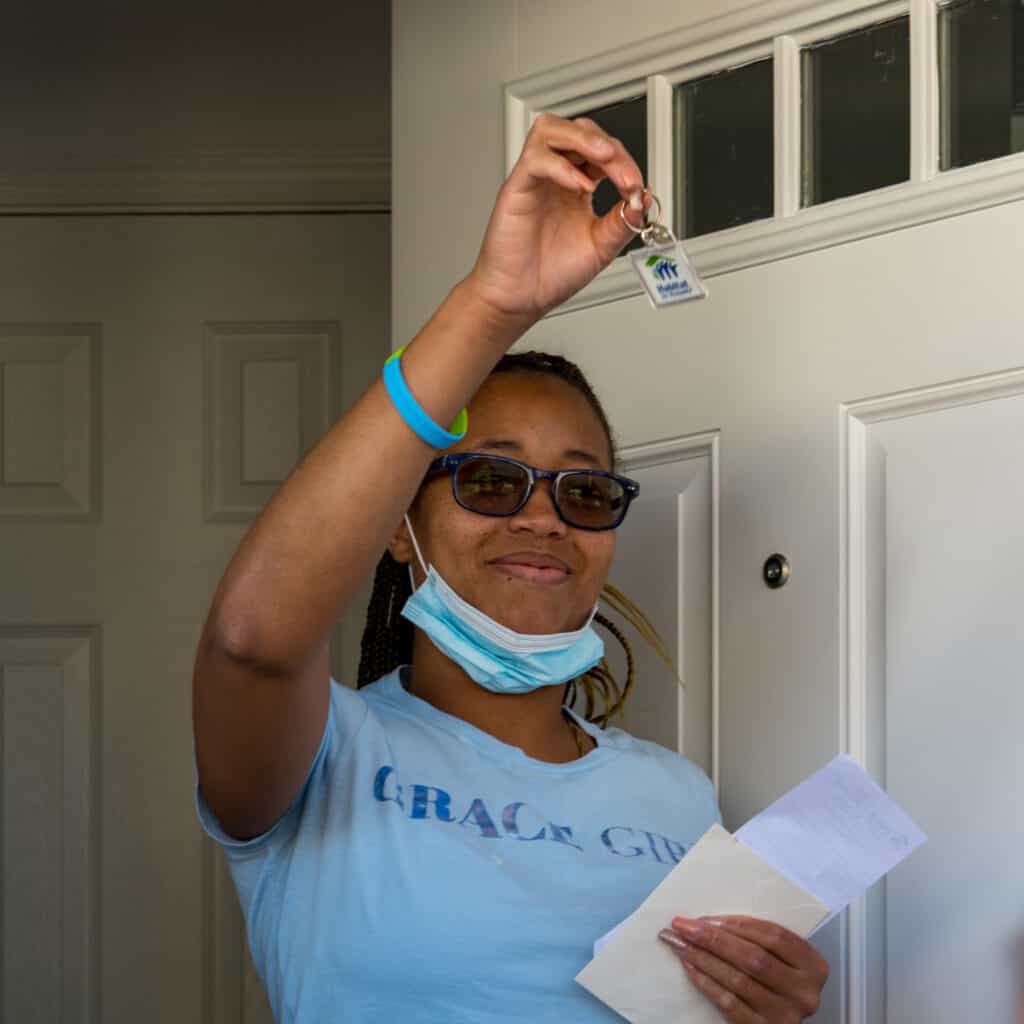 [Cambridge, MD] (November 2022).  Habitat for Humanity Choptank celebrated their 100th home dedication on Saturday, November 12th in the Historic Pine Street Neighborhood in Cambridge. Habitat Choptank joyfully celebrates this milestone during the same year as its 30th anniversary.
Habitat homebuyers are required to complete "sweat equity" hours in partnership with the affiliate. These "sweat equity" hours involve participation in the building or renovation of homes, working at the ReStore, or other approved community service hours. While working full time, Keyondra completed many of her "sweat equity" hours on her home. Preparing for the responsibilities of homeownership, she also attended financial education classes and saved funds for the down payment for her home. At Keyondra's home dedication, family and friends as well as Habitat board members, staff, and volunteers gathered to celebrate her hard work and perseverance toward becoming a homeowner.
Among those who helped support this dedication were Jodi Cavanaugh, Habitat Choptank Board Vice President; Reverend Jerome E. Tilghman Sr., Pastor of Waugh Chapel & St. Luke United Methodist Church; Jameson Harrington, Commissioner of Cambridge Ward 3; and Steve Rideout, Mayor of the City of Cambridge, and JoAnn Hansen, Executive Director of Habitat Choptank. Pickering Creek Audubon Center, represented by Director of Education Mary Helen Gillen donated a pin oak tree sapling. The Rotary Club of Cambridge, represented by President Jeff Cornwell donated a toolbox. Partners in Giving, represented by Leslie Bishop and Julie Fox donated a welcome basket. The Habitat Choptank ReStore donated a gift certificate.
Keyondra now assumes the full responsibilities of homeownership, which include repaying her mortgage, homeowner's insurance and property taxes along with maintenance of her home.  Along with these responsibilities also comes a sense of accomplishment of owning a home.
Habitat Choptank extends its gratitude to all of the volunteers, donors, and partners who worked alongside Keyondra to make homeownership a reality. The affiliate especially thanks Maryland Department of Housing and Community Development (DHCD) and the City of Cambridge for providing funds to build the 100th Habitat Choptank house. This milestone home dedication is a wonderful way to celebrate 30 years of building homes, community, and hope in Talbot and Dorchester Counties.
Habitat Choptank believes that everyone deserves a safe and affordable place to call home. Due to the high demand for high-quality and affordable homes in this area, Habitat Choptank has moved to scheduling interviews at only certain times during the year. The next interviews will be offered during the month of January. If you would like to be considered for the homeownership program and scheduled for an interview, please visit habitatchoptank.org and complete the Homebuyer Inquiry Form.

About Habitat Choptank
Since 1992, Habitat Choptank has made homeownership possible for 100 families and has completed critical health and safety repairs in partnership with over 300 qualifying homeowners in Dorchester and Talbot Counties. By building and rehabbing homes, Habitat Choptank helps families achieve better health, financial freedom, independence, stability, and security. Visit habitatchoptank.org to apply for homeownership or home repair.