30 years of volunteers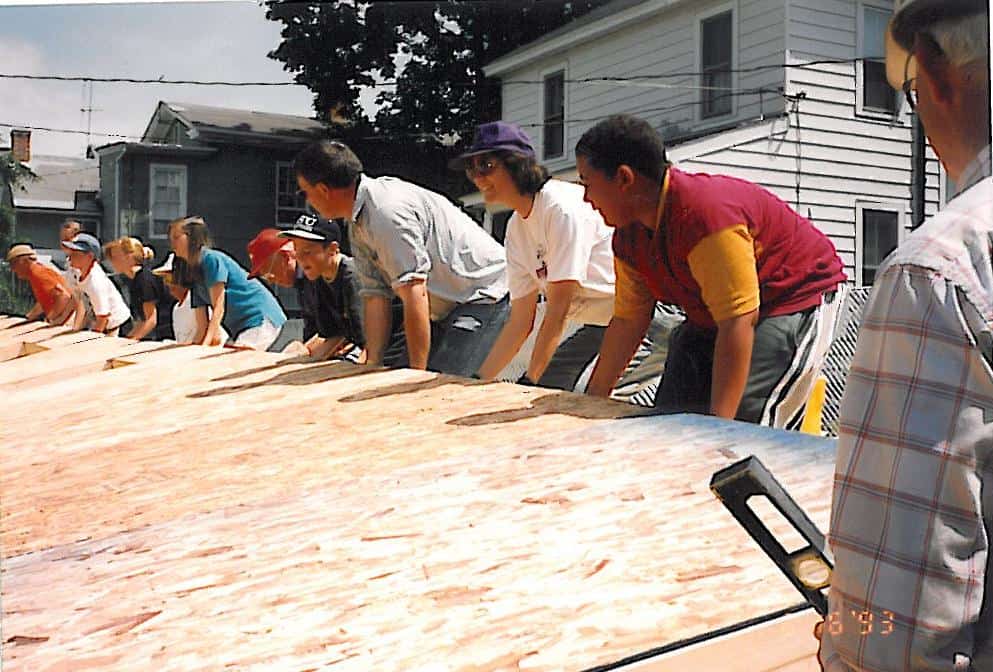 Volunteers are the catalyst of our mission of building homes, community, and hope. The passion and energy of our volunteers help us put God's love into action every day. While "boots on the ground" construction work might come to mind first when you think about Habitat Choptank, there are several ways that volunteers have been making a difference for families in Talbot and Dorchester Counties for 30 years.
volunteers through the years
When Habitat for Humanity Choptank was established, volunteer opportunities were mostly construction-related. Other volunteers served on the homebuyer selection committee and the partnership committee. Throughout Habitat Choptank's three decades, other committees have been formed and reformed, including site selection, mortgage servicing, and building and safety. These committees provide various volunteer opportunities and ways to support Habitat Choptank.
With the increasing number of Habitat Choptank houses built per year, the organization has grown more complex. Along with building more homes, Habitat Choptank has expanded its services. With the advent of other programs and services, including the Helping Hands Repair Program and the ReStore, Habitat Choptank needed more volunteers with interest and expertise in those areas.
When the affiliate's ReStore opened in 2010, Habitat Choptank offered new volunteer opportunities. The ReStore committee served by researching other ReStores and by making plans and decisions about the future Habitat Choptank ReStore. ReStore volunteers are integral parts of the retail business' workforce. They accept donations, organize inventory, greet and assist customers, and perform other retail duties.
today's volunteers
Today, Habitat Choptank has about 300 volunteers annually and logs an average of 20,000 volunteer hours per year. Some volunteers have been serving for over 20 years, and some volunteers log over 1,000 hours annually.
Volunteers provide a service for the benefit of others and help communities thrive. Habitat Choptank always needs volunteers of different backgrounds and appreciates the input and energy that they bring to the organization.
Habitat Choptank volunteers enjoy the sense of well-being and accomplishment that comes from community service. They also appreciate the chance to learn new skills, meet new people, and develop relationships and friendships.
how to get involved
Many service opportunities are available to those interested in volunteering, like working on the construction or repair sites, at the ReStore, or at the Habitat Choptank affiliate office. Volunteers can also make a difference as a committee member, as a homebuyer's coach, or by fundraising, event planning, or lending expertise to one of our other planning committees, which includes site selection and building safety. Special skill sets include areas such as architecture, engineering, real estate, and land planning.
If you're interested in making a difference as a Habitat Choptank volunteer, click here for more information and to complete the volunteer orientation online. If you have any questions, contact volunteers@habitatchoptank.org.